Irene, 47, Los Angeles, CA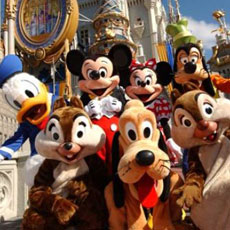 My parents worked very hard all year to make sure we (I was the oldest girl with three younger brothers) always made our annual trip to Disneyland every summer. Mom would wake us up early and dress us in outfits she bought especially for the occasion. We made sure lemonade on Main Street was always our first stop.
My fondest memory as a little girl was watching Mary Poppins with her umbrella move across the sky – I was amazed and completely convinced she was real. And who could forget the fireworks that lit up the sky or watching the parade and naming all the characters? At the end of the day, our last stop was browsing through the gift shops ... those wonderful memories will live on forever!